Free Android Video Editing Apps Without Watermark -For a vlogger and active in the digital world such as being a Youtuber, the need for a video editing application is a must.
By utilizing this application, we can create an interesting video for many people to watch. However, not all applications currently available are free, but there are also some that we can use but leave a watermark.
A video watermark is a sign of ownership in a video, usually in the form of small text or a logo. The purpose is as proof that the video is the result of editing from one of the video editing applications.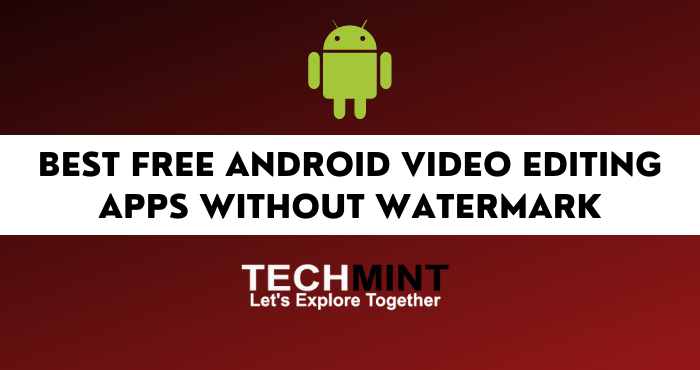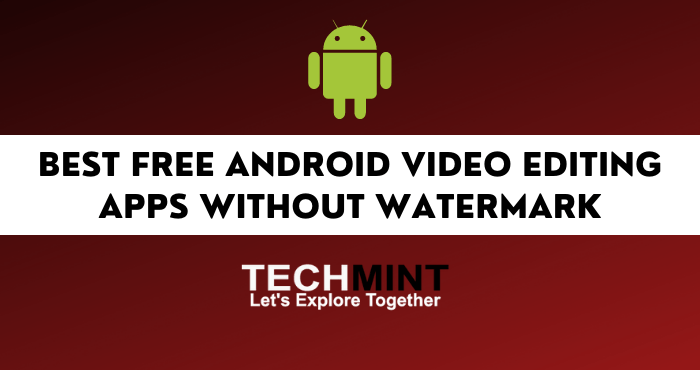 However, sometimes the mark or logo interferes with the aesthetics of the edited video. For that, this article will explain what are the current video editing applications without a watermark. Among others.
Video Editing Application Without Watermark
editing videos is one of the most interesting things and without a logo or watermark, it makes the edits more aesthetic. Video editing can be done easily and for free using only cellphones, check which applications are without a watermark when you use them below:
#1. Viva Videos
This video editing application is very popular and widely used, you can download it on the Play Store. This application has a simple interface, in which there are more interesting filters and effects, image or text input, adjusted video speed, and more. The editing process using viva video is quite easy to do and suitable for beginners.
#2. Video Show
Furthermore, there is a video show application that provides interesting features to make your video edits more eye-catching. Just like other applications, in Video Show you can add text, image effects, sound, or dubbing using your own voice recording.
By using this application, the videos that you can produce will look even more interesting, especially if you are a good editing person, of course, it will be even better to look at.
#3. FilmoraGo
FilmoraGo was founded by a company called WonderShare, this application is recommended for those of you who want to edit videos professionally.
The features contained in it are quite a lot for you to choose from, besides that FilmoraGo provides quite a lot of free features that you can maximize.
Among beginner Youtubers, this application is very popular, one of the most prominent features of Filmora is how easy it is to use. Not only limited to smartphones, but this application is also available for PC.
#4. PowerDirector
Furthermore, there is a power director application that fits perfectly on cellphones, both Android and Ios. PowerDirector is very easy to use for beginners.
The interface is made like a video editing application using a PC or laptop. You can create interesting videos by inserting stickers or transition effects and more.
You can download this application on the play store, if you find it difficult to use it then you can use the Youtube platform to see the tutorial.
#5. Quik
Quik is a free video editing application with no ads. There are 24 attractive themes and unique transitions. You can save the video in 720p or 1080p format.
There are other editing tools such as fast forward, slow motion, format choice, and add audio. If you have finished editing you can also directly share the video to social media accounts.
#6. KineMaster
A video editing application without a watermark that is often used is KineMaster. The display inside is also not complicated, of course, there are also interesting features that are no less good than video editing applications on a PC or laptop.
Various themes, effects, or transitions are provided, as for other interesting features such as Chrome Key, Voice Recording, Pro Audio Features, Control Speed, Multiple Layers, Blending Modes, and others. This video editing application is very available to use.
#7. InShot
It is a simple video editing application suitable for beginners. Equipped with tools to edit videos such as frames, crop videos, stickers, blur or add text. However, this application does not yet provide transitions between videos and choosing a theme.
#8. klipMix
This video editing application without a watermark is also easy to use, you can add background music for the video background.
There are several kinds of music to choose from. By combining music plus transitions and other effects, your videos will be even better and more interesting.
Indeed, to be able to access all the features in this application requires an upgrade to the premium version. However, if the needs you want are not too many, you can also use this free version.
#9. VidTrim
As the name implies, this video editing application can be used to cut videos that you don't need. Not only cutting videos, of course, it is equipped with editing features like in other applications. This application is one that is very popular today.
By utilizing this application, video editing will look even more fun. Just input the effect you want, then you can produce a pretty interesting video.
#10. Magisto Video Editor and Maker
This application is here for professional video editors, being one of the best applications. Not only for professionals, you can also try it and can download it easily on the Play Store. By carrying a view that is quite simple, but in it there are a lot of features that are very useful in terms of video editing.
#11. Doupai Face
Is an application that is commonly used to edit videos with a funny appearance using an Android cellphone. You only need to upload photos in the available video templates, you can also add the desired music. With this application, you can edit funny videos with swaying characters.
#12. CapCut
For the last one, there is capcut, this is a fairly new application compared to some of the ones we have mentioned above. In this application not only offers various kinds of convenience in editing.
In this application, you can also turn your face into anime, but of course, in the free version, you can't get it.
Capcut itself has a pro or premium version. By upgrading to this version, you can do many things with the video you are editing.
#13. VlogNow
The VlogNow or VN application is one of the best applications for vloggers. By prioritizing a very easy editing method.
Like other editors, this application is also provided with some interesting features such as cutting out the parts of the video that you don't need, adding audio, and so on.
The Final Word
There are so many android video editing applications without a watermark that you can use. You can choose an application that provides the features you will use, if it is not available in one application you can use another application because there are so many kinds.
You can download the applications that we have mentioned above for free on your smartphone's app store. That's all the discussion about the Android video editing application without a watermark that can be downloaded for free, Hopefully this article is useful for all of you.