Did you know that there is a way to hide Mobile Legend history?
Hiding history referred to here is history or battle/match records from several battles.
The final result of the battle alias battle is sometimes uncertain. It doesn't always win continuously, not even a few players experience consecutive defeats.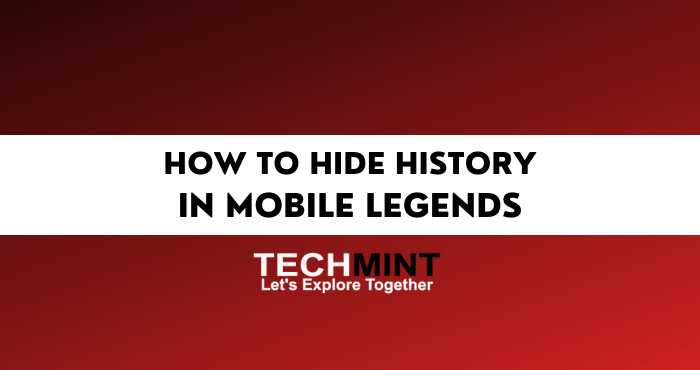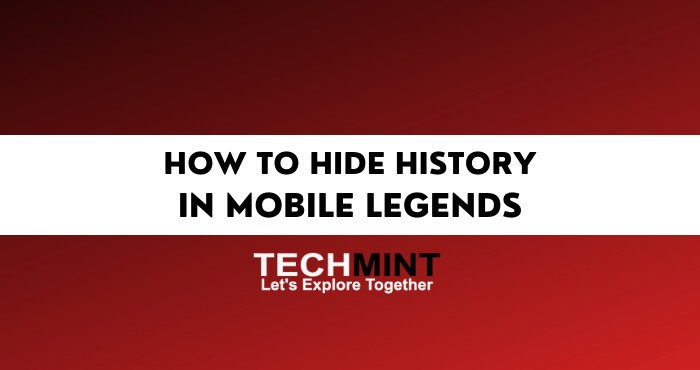 Okay, that must be very embarrassing. Especially if other players, especially your classmates, know that there are many red records of absolute defeats that have happened to your account.
So, as a solution you can hide the history results. However, before that, you can first see the requirements that must be met to be able to access this feature.
Fulfill the Requirements Before Hiding Mobile Legends History
To be able to use this feature, you need to meet the requirements first.
One of the conditions that must be met is an account that has been allowed to access the advance server.
So what exactly is the meaning of this advance server?
Get to know Advanced Server Mobile Legends 2023
Advanced Server is a server term prepared by Mobile Legends developers.
You can simply understand that this access is a feature-testing tool. The latest content and feature updates will be tested on this server first.
Specifically, the features available on this server are indeed much newer.
If there is a bug or something that is not appropriate, the user can report it to the developer directly, so that the process of repairing and adjusting features can be completed easily and quickly.
Maybe you are wondering, "can I access the advance server?"
The answer may be yes, because there are some strict requirements that you must comply with before entering this advanced server.
Advanced Server ML 2023 Login Steps
To become an advanced server user, you need to follow these steps:
The first step, make sure you meet the requirements to be able to access the advanced server. You must live in Southeast Asia, have a Mobile Legends account Level 20 or higher, have a stable and fast internet connection, and the device must be Android.
After that, make sure to link your account, it is recommended to connect the account to Facebook, VK, or Moonton.
Then, to be able to access the advance server, you can click on the customer service logo (note: the image of a human with a headset).
Next, continue to report problems related to features in the Mobile Legends game, be it bugs, player cheating or so on and then fill out the form.
Then, you need to wait for a few days, you might see a red dot on the customer service logo. It indicates that the report you sent has been confirmed, so it can enter the advance server.
However, if your report is rejected, a notification will be sent in the same section.
On the other hand, if you are lucky and accepted, a special settings logo will appear, shaped like a switch. Just click the button to enter the advanced server or trial.
NOTE : Not all users easily enter the advanced server alias test arena. The choice of players or not is the absolute policy of the Mobile Legends developer.
How to Hide History Mobile Legends 2023
There are at least two different ways to hide Mobile Legends history, take a good look at the discussion:
1. For Player Advanced Server
Okay, after going through a long journey, it's time to find out how to hide Mobile Legends history:
Log in or login to enter the Mobile Legends game with your account that has been registered on the advance server.
After that, look for the history menu or battle results in your account
Look at the history menu, there is a hide history writing located right above the menu.
Next, click the hide history icon so that it turns into a check mark
Well, if the hide history button icon has changed to accompanied by a check mark, then other players will not be able to see the results of your battle history.
Yes, the information above is specifically for advance server accounts. Maybe you can try a bug or loophole to hide history on the original server. Keep in mind once again that this is a bug so there is no guarantee it can work 100%
2.For Player Original Server
The first thing to be able to take advantage of this bug you need to set up two different accounts, namely the original server account and the advanced server account
After that, first login to the account that has entered the advanced server
Then, switch the advanced server account to switch to the original server
Next, immediately change the original account back to the advanced server after you were on the original server.
After that a notification will appear because you have changed your account. The user must click the back button (or back) on your smartphone to stay on the original server.
URGENT! do not press the "OK" button because this can make the steps that have been done fail
Then, go to your account and look for history or battle results in the Mobile Legends account menu option
You will see a hide history icon on the account on the original server
Then, users only need to check the hide history icon (same as when doing it on an advanced server)
Okay, that's all the information we can provide, hopefully it's useful, keep increasing literacy and increasing intelligence!