List of 15+ Android bicycle games with cool graphics that are fun for you to play. Bored with motorbike or car racing games on your smartphone?
Now is the time for you to play this exciting racing game with just the touch of your finger. Yep, this bicycle racing game for Android is very challenging for bicycle lovers to play.
If you're curious, let's look at the article regarding the list of 13 bicycle games for Android with cool graphics and very fun to play below.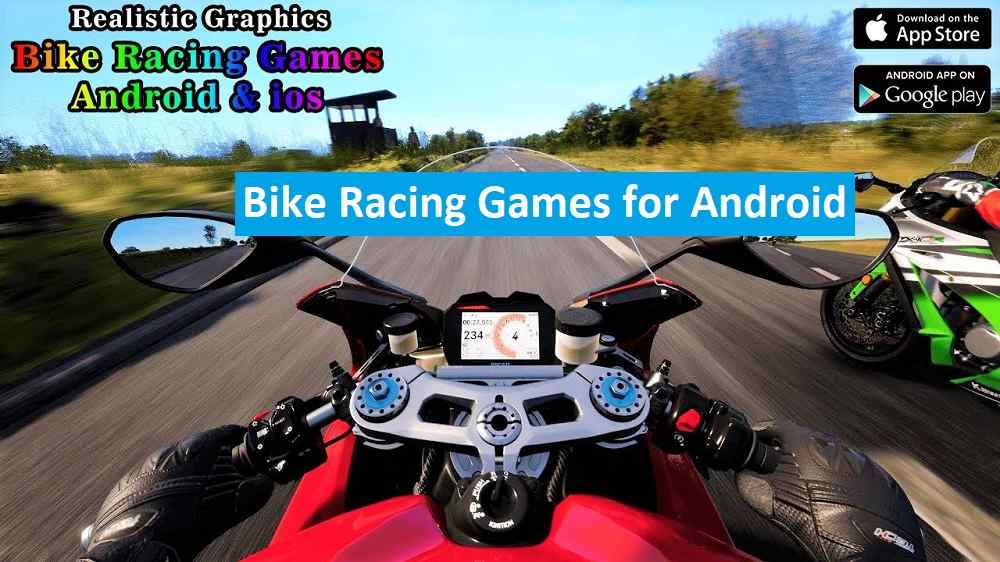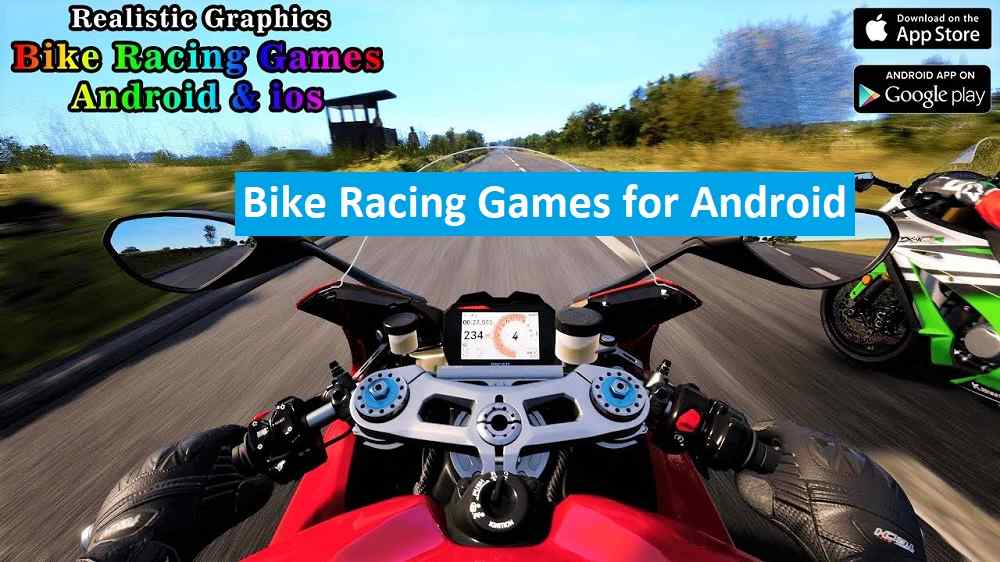 15+ Best Bike Racing Games For Android
To make it easier for you to find games, at the end of each game discussion, I provide a download link that you can click to go directly to the Google Play Store.
1. Stickman Downhill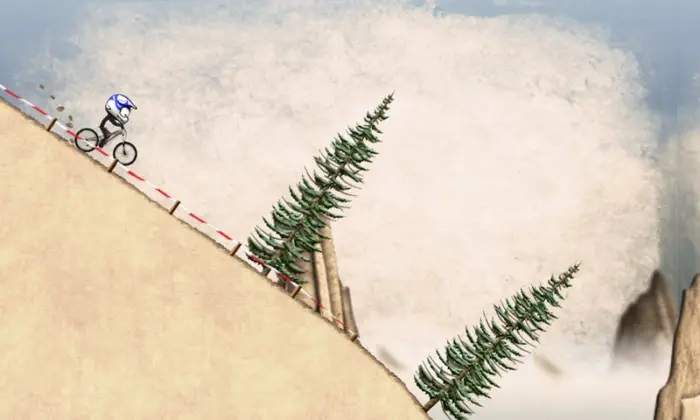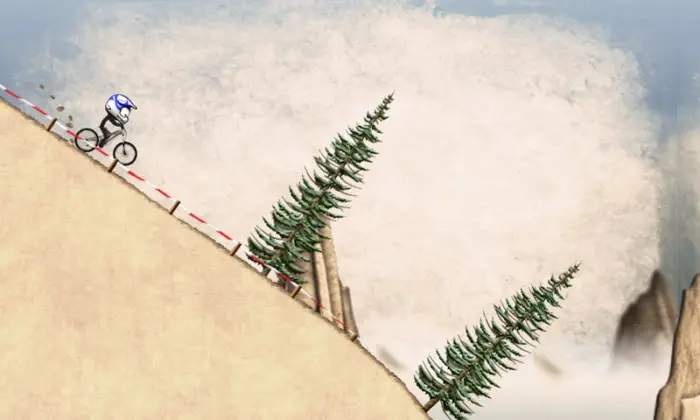 This bicycle racing game is very unique, where you will play cycling with helmeted bicycle riders. However, the cyclist's body is very small, aka like a stick. You will find 90 tracks that you have to go through to collect coins on each track that you have passed.
You can also choose the type of bicycle provided, such as retro bikes, rocket bikes, and many more. The artistic graphics and slow game tempo are what make the Stickman Downhill game not monotonous to play on your Android, guys.
Download Stickman Downhill Game
2. CRC Pro Cycling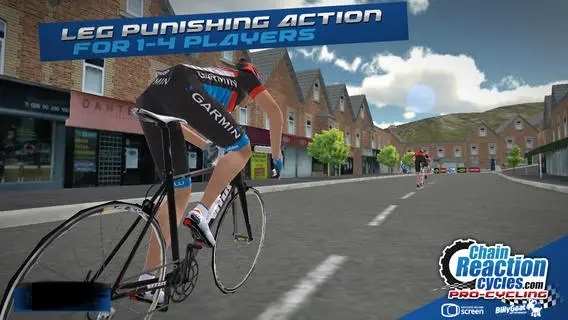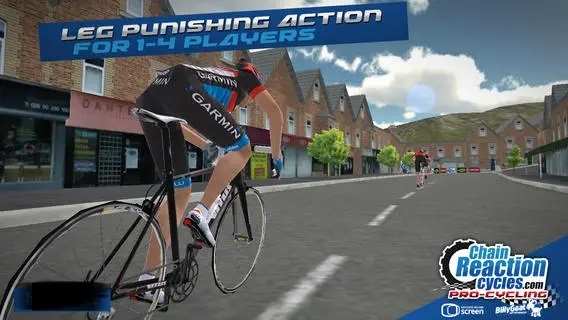 If car and motorbike racing can be done on the streets, why not bicycle racing? Yep, the CRC Pro Cycling bicycle racing game has a bicycle racing theme on the streets. You can also play in two modes, guys, namely road race and time trial.
In each mode, there are 5 stages which have different levels of difficulty. Don't hesitate if you experience difficulties, guys, because you can control it using the accelerometer or joystick in the game. However, Android users still can't enjoy this game. because this game is still only available for iOS.
3. Bike Unchained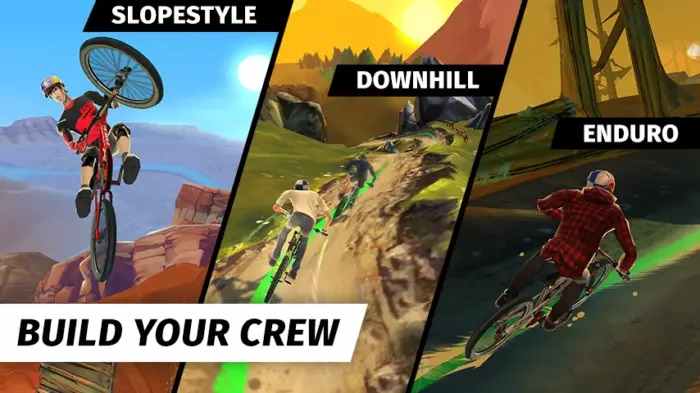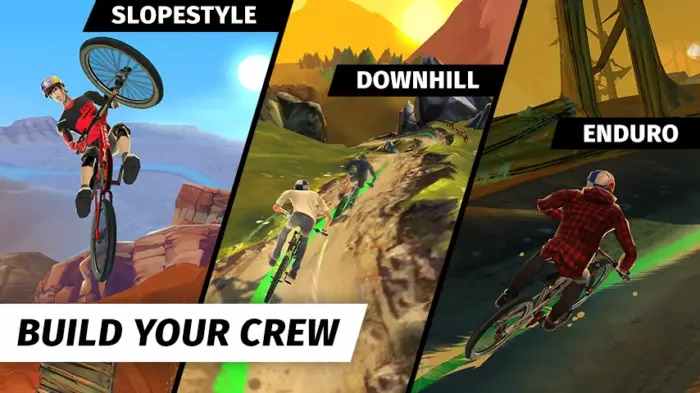 For bicycle racing lovers, don't miss this cool game. Bike Unchained made by Red Bull is truly realistic, both in terms of graphics and the game features available in it.
Here you can modify the bicycle you are using with the features in it. However, don't forget that the components contained in the bicycle you use really depend on the series of bicycle components used.
This game is available across platforms, for Android and also for iOS. So you can be sure that this Android bicycle game is of high quality. Especially regarding the graphics it carries.
4. BMX Extreme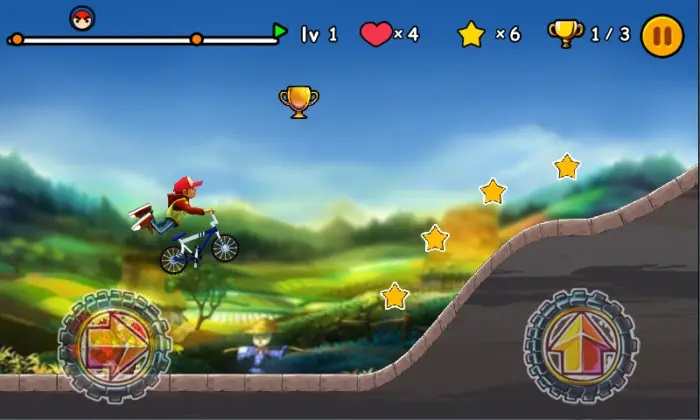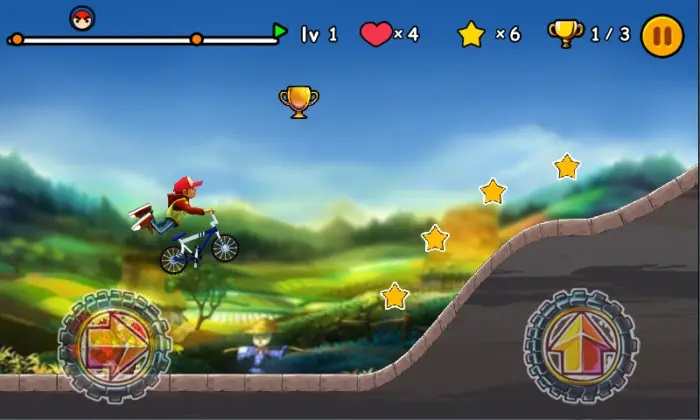 One of the bicycle racing games that has the best 3D graphic display is BMX Extreme. Surely you are already familiar with the name BMX, right? Yes, that's a brand or type of bicycle that is known for its good performance.
So, if you are curious, please download the application, and then play it on your Android. Don't forget to collect points by going around the city, guys.
5. DMBX 2 Free – Mountain Bike And BMX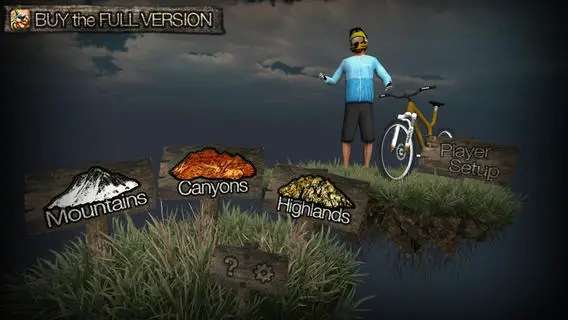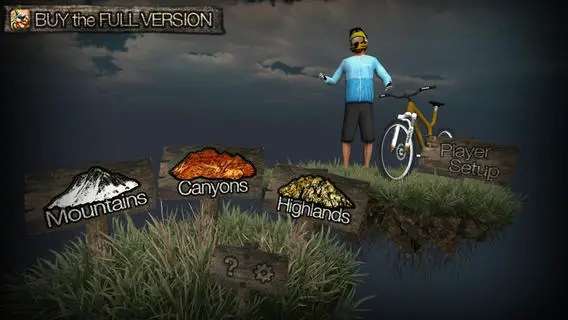 Even though it is not a pure bicycle racing game, this game uses quite good racing elements to speed the bicycle, where you can learn cycling techniques. You can choose a character according to the level available in the game.
For those of you who want to continue with more challenging levels. You can download this game. It's just a shame that this game is only available in the iOS version so far.
So for those of you Android users you still can't play this game. Let's just wait until it's on the Android platform. Apart from the attractive graphics, this game is also supported by a retina display to make it easier for you to play, guys.
Download Game DMBX 2 Free – Mountain Bike And BMX
6. Downhill Champion Lite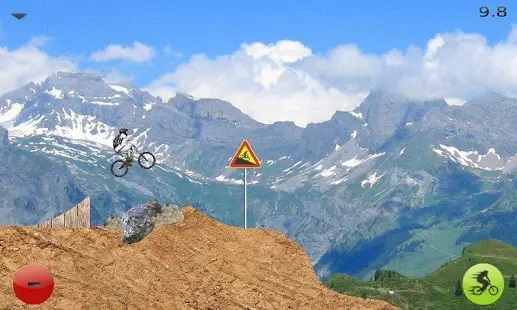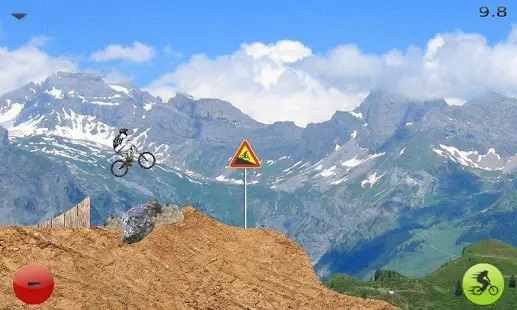 This Android bicycle game does not offer anything like bicycle racing in general. This game will test your dexterity in playing bicycles. Where will the cycling agility test take place? Namely in a game that takes place on a mountain track.
Playing Downhill Champion Lite can get messy if you misplace the smartphone you're holding, guys. Wow, how is that possible? Because this game is very sensitive and responsive. This is certainly a challenge for you to win the game.
Download Game Downhill Champion Lite
7. Xcite Mountain Bike SEA
WerakuGames as the developer of the Android bicycle game called Xcite Mountain Bike deserves a thumbs up. The reason is that the developer has made a very attractive bicycle racing game. You can choose a bicycle racer character as you like.
Not only do you play bicycle racing to win, but you can do many things in this game, such as creating combo tricks that you will do and so on. So… what are you waiting for, immediately download the application on Google Play store.
Download Game Xcite Mountain Bike SEA
8. Bike Mayhem Free
This bicycle racing facility offers you cycling in a mountainous area. You will feel the sensation of playing on a bicycle to become a professional bicycle racer. So, therefore you have to be good at crossing steep mountain roads.
Even though the graphics are not as good as you want, you can enjoy very beautiful natural views. You can also use a variety of gear item functions to improve your cycling performance.
Download Game Bike Mayhem Free
9. BMX Boy
As a kid who you will play in the bicycle racing game entitled BMX Boy, of course, you have to be agile in facing challenges. Riding a bicycle to get stars and trophies available in this game is the main goal in the game.
Just jumping and passing through the rocky road will be your challenge in cycling. The 2D graphics are very good, able to make you bicycle lovers feel at home playing this game on your Android. Moreover, the game is also supported by the navigation used.
10. Pumped BMX 2
Want to play bicycle racing games without reducing your internet data? Come on, download the Android bicycle game Pumped BMX 2 on the Google Play store service. You can play this game wherever and whenever you are. Because this game doesn't require an internet connection, guys.
Noodlecake Studio Inc. as the developer of this bicycle racing game seems to be successful, winning the hearts of bikers around the world. This can be proven by the rating it received, namely 4.7 stars on Google Play. And also, this game is also available for iOS.
11. BMX Kid
For children, playing with bicycles can be a very fun thing. So, for those of you who like playing bicycles, especially children. Maybe you need to try playing this bicycle racing game, namely BMX kid.
This game is very suitable for children who really like cycling and are even crazy about it, whether from kindergarten or elementary school. In fact, there is nothing wrong if even adults playing this game, because the graphics and appearance of this game can be entertaining.
12. BMX Freestyle Extreme 3D
BMX Freestyle Extreme 3D also has a bicycle racing game that is no less cool. Yep, EnJen Games has developed a bicycle racing game with a rating of 4.1. This Android bicycle game, which has pretty good graphics, is also relatively small in file size.
You must be able to pass the challenges provided in this game, both easy and difficult obstacles, you will find here. Don't forget to collect as many points as possible to win the best biker championship, guys.
Download BMX Freestyle Extreme 3D Game
13. Touchgrid BMX
The next Android bicycle game that you can play is called Touchgrid BMX. This game comes from developer Illusion Labs. In terms of gameplay, the type of game is almost the same as other racing games.
However, apart from supporting super cool 3D graphics that almost touch HD, this game is also supported by a control panel and very easy navigation.
You only need to swipe your finger on your smartphone screen to play it. Very easy and simple. Oh yes, because the game has good graphics, the game APK file reaches hundreds of MB. Apart from Android, this game is also available for iOS users.
Download the Touchgrid BMX game
14. Shred! Downhill Mountain Biking
If you want to play a bicycle game that is supported by extraordinary HD full 3D graphics, the Shred game! Downhill mountain biking could be the most appropriate choice. The reason is that from the name alone, it can be seen that the game has track support in real nature.
Moreover, this game is also supported by a Downhill and free-ride style of play. Go down the mountain and be free to cycle wherever you like. Throughout the game, you will cross 15 extreme paths that will test your adrenaline.
This game made by Mountain Biker was deliberately made for you mountain biker lovers. You can install it with a file size of 46 MB.
Download Game Shred! Downhill Mountain Biking
15. Mountain Bike Racing 2016
When compared to other Android bicycle games on this list, you could say that this game has its own uniqueness. It carries a game with many game modes. everything is made with different levels, they are easy, difficult, and challenging.
So you can choose the game mode according to your level of skill in controlling a virtual bicycle. There are 3 modes, namely: Puzzle, memory, and block game.
The game is also supported by various terrains and tracks that are worth conquering one by one. The great thing is, that the game can be obtained completely for free.
If you are interested, please click the download link below. What's even more surprising is that the game only has an APK file size of 7 MB.
Download Game Mountain Bike Racing 2016
16. Bike Dash
If most Android bicycle games have a third-person type of game, this game is different. Almost the same as shooting games that use a first-person view, this racing game is also the same.
It is the game developer Twindigo who presents this interesting game. The routes in the game are also not monotonous, there are city and downhill routes.
So you won't get bored playing the game. Apart from that, the gameplay is almost the same as other Android bicycle games.
Conclusion
Some of the games above are only available for Android and some are available cross-platform. But most of them are available for Android.
If you have a list of other best Android bicycle racing games, please share. Well, if it's my choice, I myself can't choose one of the 15+ bicycle games above. Because I'm not a fan of bicycle games.